This family derives from a common ancestor with the noble house of
GORE
,
Earls of Arran
, and the Earls of Ross, and Barons Annaly; though more immediately from the
Gore Baronets of Magherabegg.
ARTHUR GORE
, second son of Sir Paul Gore, settled at Newtowngore, County Mayo, and was created a baronet in 1662.
In 1666, he had a grant of the lands of Newtown, with the creation of the whole into the manor of Castle Gore.
Sir Arthur married Eleanor, daughter of Sir George St George Bt, of Carrick, County Leitrim, and had, with other issue,
Paul, ancestor of the EARLS OF ARRAN;
Arthur;
WILLIAM, of whom we treat;
George, ancestor of the BARONS ANNALY.
The third son,
WILLIAM GORE
(1744-1815), of Woodford, MP for County Leitrim, married Frances Jane Gorges, only daughter and heir of Ralph Gore, of Barrow Mount, MP for County Kilkenny, and left a son,
WILLIAM GORE
(1779-1860), of Porkington, Oswestry, Shropshire, and Woodford, MP for County Leitrim, married, in 1815, Mary Jane, daughter and heiress of Owen Ormsby, of Willowbrook, County Sligo, whose name he assumed.
Mr Ormsby-Gore was succeeded by his son,
JOHN RALPH ORMSBY-GORE
(1816-76), who wedded, in 1844, Sarah, daughter of Sir John Tyssen Tyrrell Bt, of Boreham House, Essex.
Mr Ormsby-Gore was elevated to the peerage, in 1876, by the title of BARON HARLECH, of Harlech, in the County of Merioneth.
His lordship died without issue, and was succeeded by his brother,
WILLIAM RICHARD
, 2nd Baron,


The 3rd Baron was the last Lord-Lieutenant of County Leitrim, from 1904 until 1922.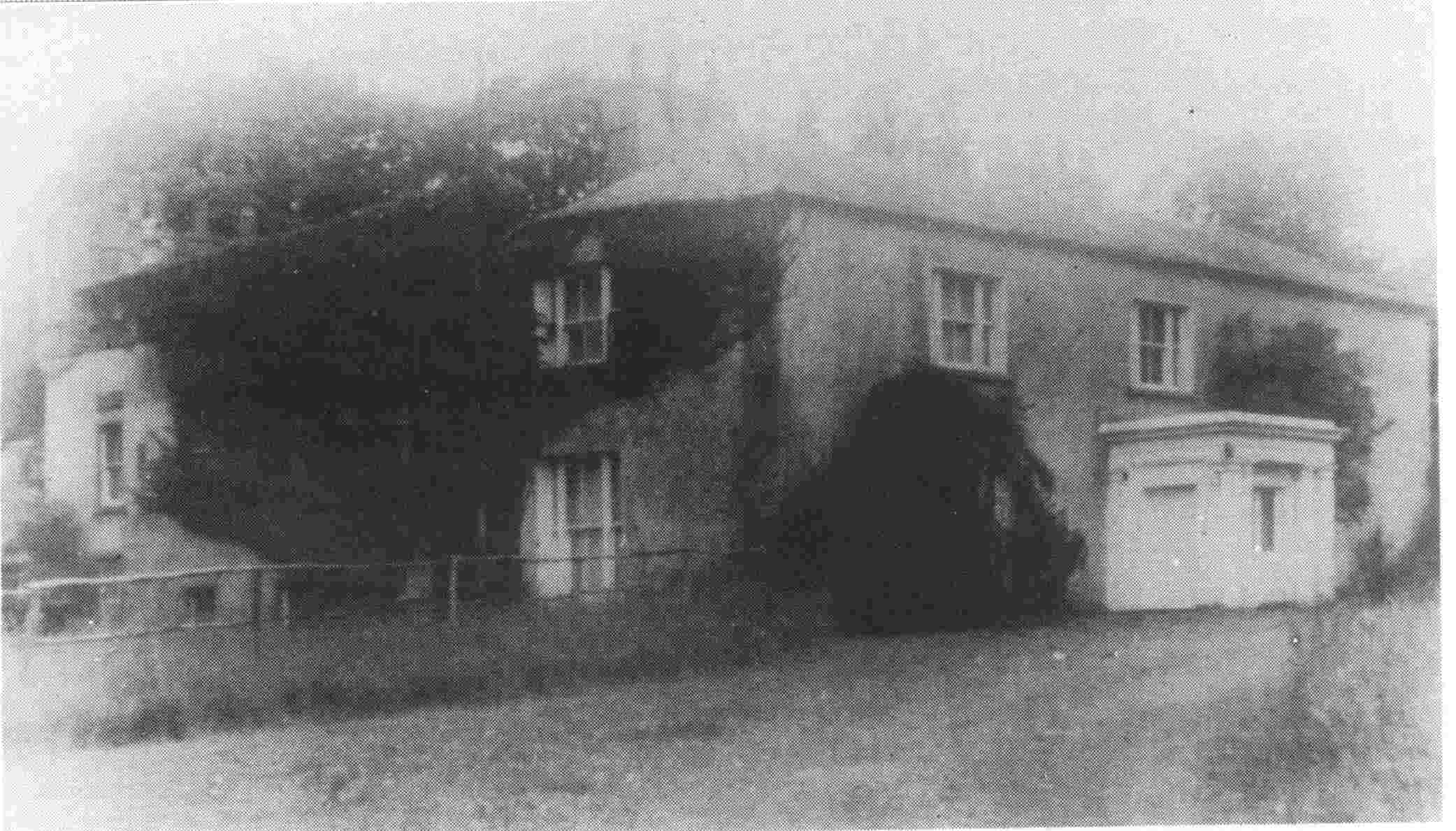 DERRYCARNE HOUSE, near Dromod, County Leitrim, was built
ca
1800 on a promontory in the River Shannon between Lough Boderg and Lough Bofin.
It was of two storeys with a three-bay, bow-ended, late-Georgian front with Wyatt windows and an enclosed Doric porch.
The house itself had thirty rooms: kitchen, bedrooms, sculleries, library and armoury room ( which later was turned into a hunting room ) and various other rooms.
It was built with three stories at the back with parapets around it, two towers and cellars, which were seven feet under the ground and were used for storing wine and growing mushrooms.
It also had a two-bay castellated wing extending back at right-angles.
The gardens surrounding the house contained two acres of vegetables and flowers.
The house faced the River Shannon and was in an ideal position to control the river.
The 2nd Lord Harlech purchased Derrycarne in 1858.
Buying Derrycarne was very important to him at that time as he had ceased to be MP for Sligo and was looking for a new political base.
He was known to be a good landlord.
Lord Harlech and his family lived at Willowbrook, County Sligo, before he lived at Annaduff as he had been MP for Sligo from 1841-52.
The family kept their estates in County Leitrim until 1924.
Lord Harlech did not want to sell his lands but increasing pressure at that time from the tenants for land of their own and the fact that many other large estate houses had been burned down led him to believe that he should not keep the land any longer.
Derrycarne changed hands again several times before being acquired by the Irish Land Commission in 1952.
The house was demolished shortly afterwards.
First published in January, 2012. Harlech arms courtesy of European Heraldry.